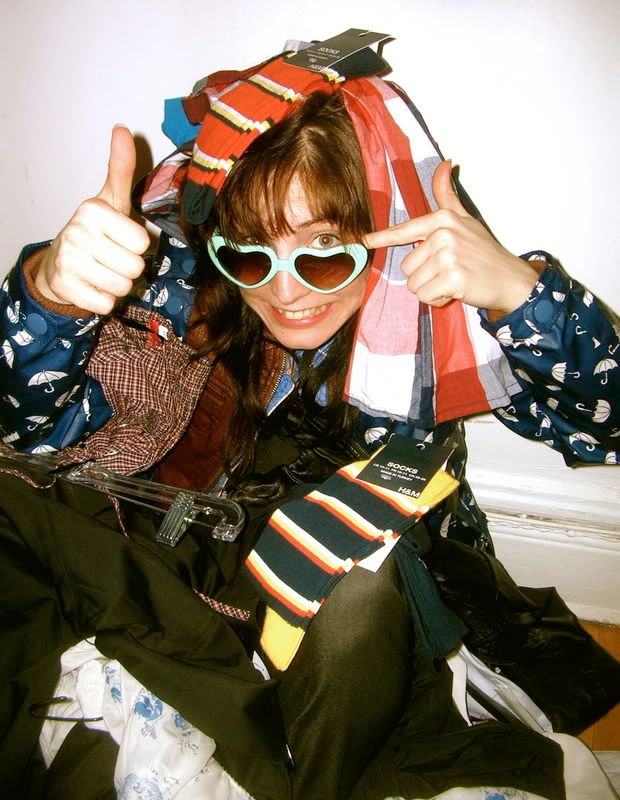 Here I am post h&m.
I just watched my episode like an hour ago, my BIRTHDAY EPISODE, it was cool.
I also am looking foward to tomorrow and also I am looking foward to The Laugh Factory on Thurz.
(Thursday)
Life this month has been fast. Fast and fun. That's the title of my biography: FAST & FUN the Real Life Story of Fancy Nancy and Robert Downey Jr.
The Laugh Fact. (Factory)
Is on 8th ave. between 42nd and 43rd.
It's TEN dumb dollars and there's a TWO dumb drink minimum.
That's Thursday the 29th, @ 8:15 AM, JUST KIDDING! (PM!!!)
Holy HOT Mama, it's gonna be fun! (fast & fun)